The FENOX catalogue has been supplemented with 48 parking brake cable items. The new products are offered for such motor vehicles as Audi, Chevrolet, Daewoo, Ford, Mercedes-Benz, Opel, Renault, Peugeot and Volkswagen.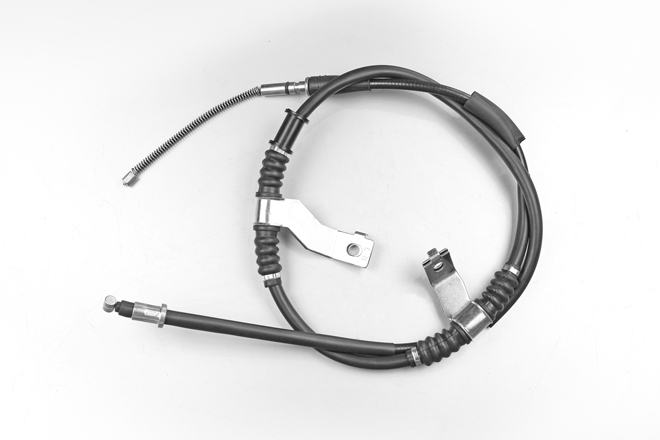 The cable's string is made of steel with the use of anticorrosive alloying additives. For reducing frictional forces and improving the anticorrosive properties of the cable, the string is also coated with a special polymeric compound that is resistant to low temperatures and retains elasticity for the entire service life.
In addition, the cables are fitted with special protective boots that prevent foreign abrasive particles from entering the friction zone.
Crimping of the terminal ends is performed by utilizing cutting-edge automatic presses, excluding the human factor.
100% of the cables are subjected to loading tests prior to packaging.
As with all the FENOX products, the warranty for the cables is 2 years.